The rod mill, a tumbling mill characterized by the use of rods as grinding media, is used for grinding ores, coal/coke, and other materials for both wet and dry applications. The rod mill performs best when making products having a top size of 4 mesh to 16 mesh operating in open circuit, or as fine as 35 mesh operating in closed circuit with a screen or other sizing device. The rod mill accepts feed ore as coarse as 1 1/2" top size although better performance is obtained by restricting ore feed size to 3/4". The main feature of the rod grinder lies in that during the ore grinding process, the grinding media and the rocks touch in a linear manner, so that the grinding and crushing is selective.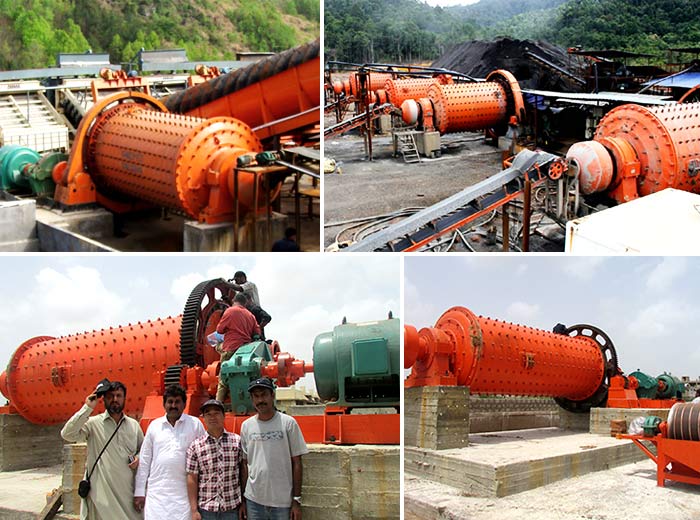 Working Principle
Rods in a rod mill are usually made of steel and come in various sizes in both diameter and length. The constant processing of metal materials can leave the rod mill prone to the need for mining equipment repair, which can be costly and time consuming. Ideal maintenance workers for these machines are dedicated to maintenance, preventative procedures, and tech support for coal mining manufacturers and mining equipment manufacturers Canada wide and beyond.
The electro motor drives the cylinder to rotate through the reduction gears and the peripheral rack wheel reducer transmission, or the low speed synchronous motor directly drives the cylinder to rotate through the peripheral rack wheel reducer transmission. Inside the cylinder, there are proper ore grinding media-steel rod. Under the eccentric force and frictional force, the ore grinding media are lifted to a certain height and fall down in the state of dropping. The materials to be ground continuously go into the cylinder from the ore feeding mouth and are crushed by the moving grinding media, and then are discharged by the overflow and the force of continuous feeding to go to the next procedure.