Magnetic separators are designed to recover ferromagnetic materials. The separators are available in designs and sizes to provide solutions for all applications. The heart of each separator is the magnetic system with its unique design, which has a proven record of high efficiency.
Magnetic drum separators provide an efficient means for extracting ferrous material from dry, bulk products in free-flowing processing systems. They consist of a stationary permanent magnet, either standard ferrite magnets or high rower rare earth magnets enclosed in a non-magnetic stainless-steel drum. Product flow is diverted so that it falls onto the top and flows across the surface of the drum. Ferrous matter contained in the product flow is drawn to the drum's surface (and held against it) by the powerful magnet housed inside.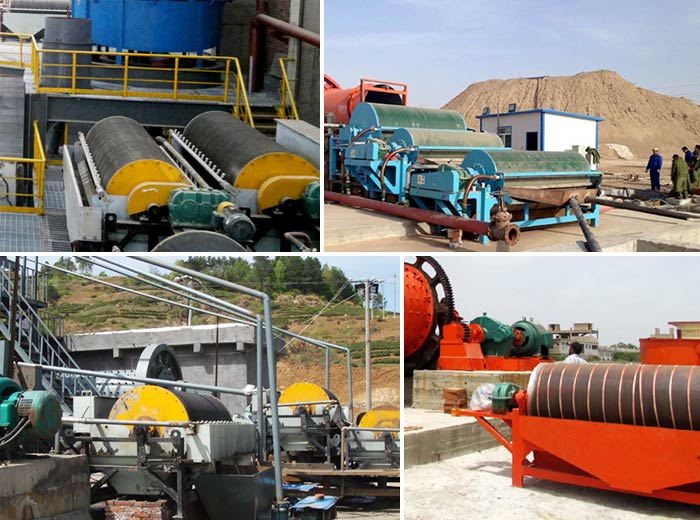 Advantages of Magnetic Separator
1. It can improve mineral grade, reduce process under load.
2. It is able to sort the fine ore and return the inferior for re-burning.
3. It will remove impurities, thus improving the quality.
4. It is applicable in a wide range of industries.

As a famous and professional manufacturer of whole sets of mining machinery in China, as for magnetic separator, we produce wet magnetic separator, magnetic drum separator and other types. All of our products are popularized and welcomed at home and abroad.