Ball mill machine is the key equipment for grinding after the crushing process and it is widely used in the manufacture industries such as, cement, silicate, new building material, refractory, fertilizer, ferrous metal, nonferrous metal and glass ceramics. It also can be used for the dry and wet grinding for all kinds of ores and other grind-able materials.
Overflow ball mill is generally used to grind materials down to the particle size of 20 to 75 microns. To achieve a reasonable efficiency with ball mills, they must be operated in a closed system, with oversize materials continuously being recirculated back into the mill to be reduced.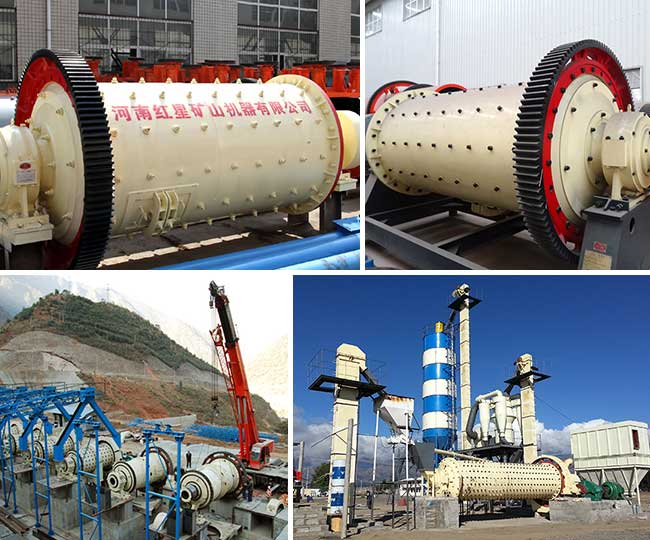 Various classifiers such as, screens, spiral classifiers, cyclones and air classifiers are used for classifying the discharged materials from ball mills. Ball mill machine is an efficient tool for grinding many materials into fine powder. There are two ways of grinding: the dry process and the wet process. It can be divided into tabular type and flowing type according to different material discharging forms.
Working Principle of Overflow Ball Mill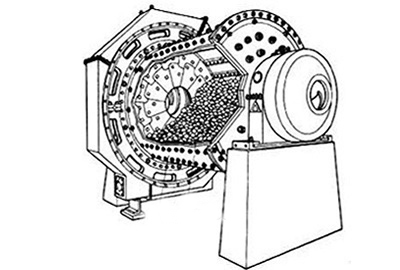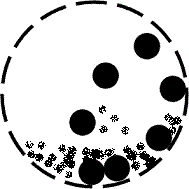 The Ball mill machine is a horizontal cylindrical rotation device, driven by brim gearwheel. There are two chambers and grids. Materials go into the first chamber through the feeding inlet. Inside the first chamber, there are stage liners and ripple liners as well as steel balls. The shell rotates so as to generate electricity, and this force brings ball to a certain height and then balls drop down by gravity, the impact is the grinding force to the materials. After primary grinding, materials go into the second chamber through the segregate screen. In the second chamber, there are flat liners and steel balls. After the secondary grinding, materials are discharged from the discharging mouth. Then the whole grinding process is ended.