Flotation machine (also called flotation separator) is applicable for the separation of nonferrous metal, ferrous metal and nonmetal, such as fluorite and talc. Compared with flotation cells, its uniqueness lies in big size, lower power loss and light wear and tear of the impeller. Flotation machine is commonly used ore flotation equipment in the ore dressing plants and plays a crucial role in the fast development of mining industry in China.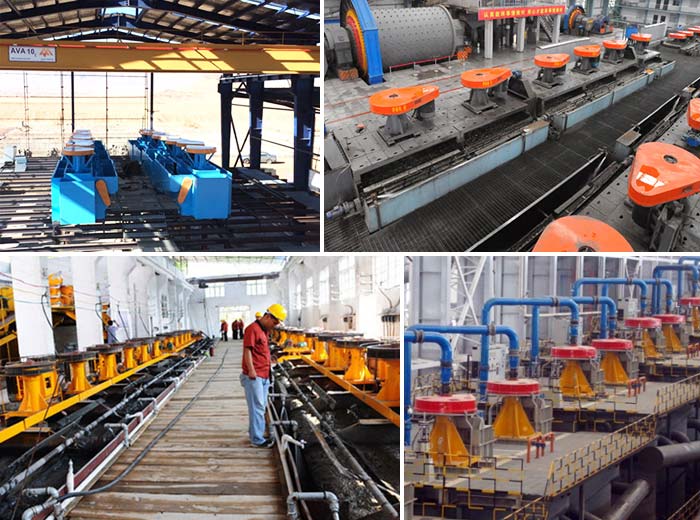 To adjust the height of the gate and to control of the liquid level are the useful ways for foam scraper by being scraped off. The slurry with the pharmaceutical treatment can be fixed in bubbles above with some mineral particles selectively, which is scraped off by floating on the surface, and the rest can be still retained in the slurry in order to reach the purpose of sorting the material. There are some types of flotation machine at this right minute, and the most common one is the mechanical mixing flotation machine, which is widely used in our daily life.
When flotation cell works, slurry is inhaled from the bottom of the trough to the space between impellers. Meanwhile, the low pressure air sent by fan is transported to this area through the air distributor in the hollow shaft. After sufficient mixing, the slurry is pushed out by the impellers, and then goes to the trough. When the froth rises to the stable level, after the enrichment processing, it overflows to the froth trough from the overflow weir. Another part of ore slurry flows to lower part of impellers for the remixing with air. The remaining slurry flows to the next trough until it becomes residue.