Vibrating feeder can be used to evenly and continuously to feed the bulk or particle materials to the fed machines in the production process.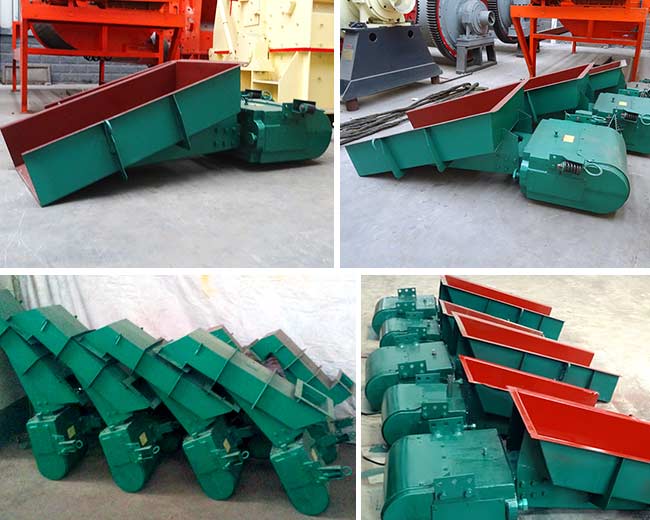 Electromagnetic vibrating feeder is the necessary equipment in the automated line production and it is used to supply the materials from the storage bunker or other storage device to the feeding equipment evenly and quantitatively. It can be devided into open-type and closed-type. According to the installation way, it can be divided into suspended type and desk type. Electromagnetic vibrating feeder is featured with simple structure, easy operation and small power consumption and can adjust the amount of ore evenly. Therefore, it has been widely used in many industries.
Hongxing Machinery is a large mining machinery manufacturer which is a professional feeder manufacturer. Since its foundation, we have been focusing on the research of large mining equipment, such as large mechanical feeder, chute feeder, vibration feeder and so on. The products are exported to many countries and areas, welcome to visit and order.