The main shaft fracture for cone crusher is a common fault, which will seriously affect the normal work of cone crusher and has a direct impact on the production efficiency of ore beneficiation production line, thus lowering the production profits.
In the mineral processing industry, cone crusher is a kind of indispensable crushing equipment. If the main shaft appears fracture during the production process, we must promptly take effective measures to manage it, in order to avoid causing more serious impacts on cone crusher.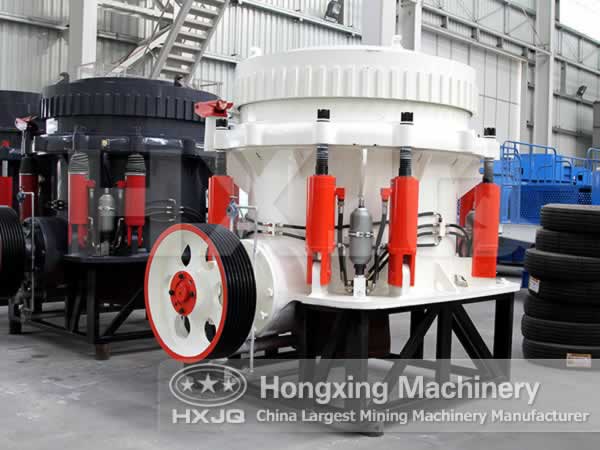 In daily use, we should know about the main reasons accounting for cone crusher main shaft fracture, and pay more attention to them in our routine work to reduce the occurrence of this fault.
The main reasons for cone crusher main shaft fracture:
1. Fatigue damage. The cone crusher shaft is bearing frequent mechanical impacts for a long time, it's easy to make the main shaft generate fatigue damage and fracture.
2. Excess feeding. This is mainly caused by the operator's improper operations. When the cone crusher is fed overmuch, it's liable to making the cone crusher running overloaded and finally resulting in the main shaft fracture.
3. The nature of the feeding materials. This is the main reason leading to main shaft fracture, because many ores are often mixed with metal minerals which have a frequent impact on cone crusher and make the main shaft appear fatigue damage.