A vibrating screen is a large mechanical tool used to separate solids, liquids and powders. Industries as diverse as mining operations, chemical companies and construction firms utilize these tools to help sort and clean items. Using gravity, motion and mesh screens, these tools perform the work of several people in a fraction of the time.
The screening machine is used to separate the stuff. It is composed of main frame, screen web, electric motor, eccentric bock, rubber spring, and coupler and so on. We will offer suitable type according to your requirements. ZSG series of linear vibrating screens are widely applied to screen dry materials in building materials, water and power and light industry. The advantages of this series screen are as follows: stable operation, lower energy consumption, low noise, high efficiency and long service life.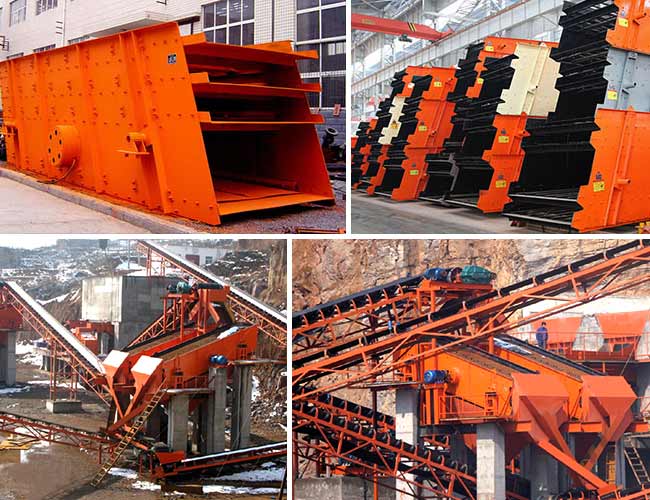 Features of Circular Vibrating Screen
1) It uses eccentric block to produce strong exciting force.
2) It adopts the structure of small amplitude, high frequency, large obliquity to make the screen hold the capability of high efficiency, large handling capacity, long life span, low consumption, and little noise.
3) Electricity power consumption is less.
4) Simple structure and easy to disassemble and replace;
Crossbeam and the main body of the screen are connected by high strength screw bolts. So they have the features of simple structure and easy maintenance.
5) It adopts tire coupling with capability of flexible connection and stable operation.