The sand washer is a kind of highly-efficient sand washing equipment, combining the advanced techniques and the domestic physical conditions of sand industry. The sand washing machine has the advantages of high cleanliness, reasonable structure and high productivity. During the washing process, little sand runs off. The transmission part is separated from the water and the fault rate of the sand washing machine is further lower than the commonly used sand washing machine, making the best upgraded equipment in the sand washing machine.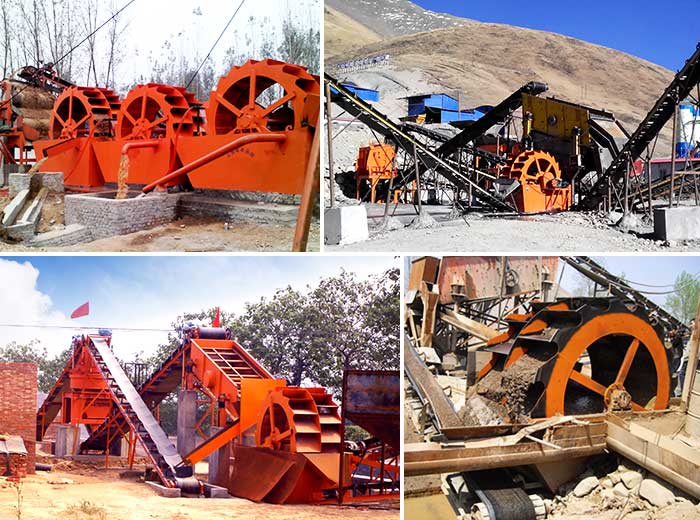 Sand washing machine is widely used in sand quarry, mine, building materials, transportation, chemical industry, water conservancy and hydropower, concrete mixing station and other industries in the material washing, can also be applied in construction sites, gravel factory, glass factory, hydropower stations and other units used by the smaller particles of sand required washing, grading and dehydration. It can remove the impurities on the surface of the covering sand, while destroying the coated grit vapour layer, in order to dehydration, the efficient sand washing cleaning effect.
It has the features of high degree cleaning-up, reasonable structure, large capacity, low power consumption, small loss of the sands during the washing process, especially for the drive parts of the sand washing machine which is used to separate the aggregate from the mixing of water and sand. So that it has lower failure rate than the usual sand washing machine and sand washer is the best choice in domestic sand washing industry. If you'd like to purchase, the sand washing equipment produced by famous sand washer supplier called Hongxing Machinery is your wise choice where there are various types of sand washing plant, such as bucket sand washer, mineral sand washer, XSD Series sand washer and so on. Hongxing sand washer is the perfect machine among China sand washers.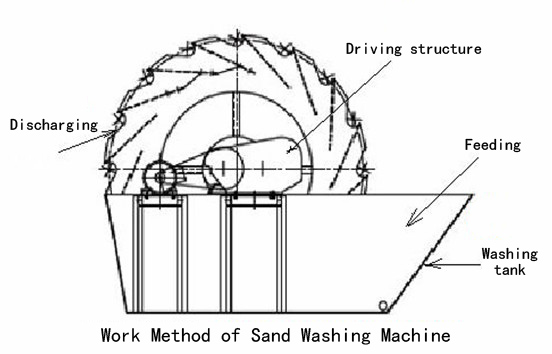 The sand washer is driven by motor and decelerated machine, and the impeller in the driving gullet revolves periodically, so that the sand, gravel and slag particles are mixed, overturned and washed in the gullet to remove surface impurities of gravel and damage the water vapor-coated layer of sand, facilitating dehydration. Meanwhile, strong water flow by adding water to clean small proportion impurities. Finally, the washed materials are dehydrated and discharged in the impeller.
Sand washer which is also called sand washing equipment is a type of highly-efficient equipment used for washing and drying building materials coordinated with sand maker and is widely used in construction plant, gravel factory, hydropower station, concrete dam sites and other industries. China sand washer enjoys high popularity in domestic and foreign mining market and Hongxing Machinery is the best and professional sand washer supplier in China.