Mobile crushing station, which is also called portable crusher, incorporates all the equipment together on one truck, which has high chassis, narrower body compared with other trucks, which ensures the crushing plant can be easily transported on highways and moved to crushing sites, so it is able to achieve on-site crushing without material transporting from one place to another place. In addition, the lengthened plant is able to transport the final products to the motor-lorry directly. It can start to work soon even in the bumpy ground without reinstallation, so it saves more time and money than fixed crushing plant which needs to install individual equipment one by one.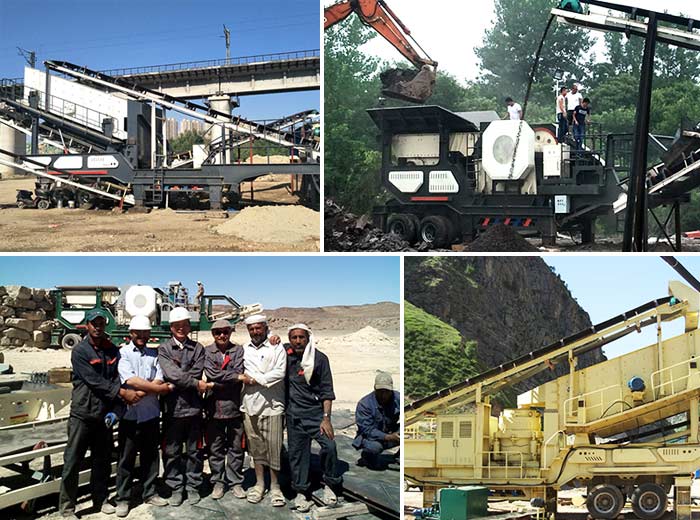 The launch of mobile crushing station eliminates the fussy steel-frame structure during the crushing process and the construction of foundation and saves a lot of time. The mobile crushing station can directly choose the working site, be directly driven to the working site without transportation and the materials can directly reach the granularity of final products. It is especially suitable for processing and crushing building wastes. The mobile crushing station greatly reduces the investment cost but improves the investment income.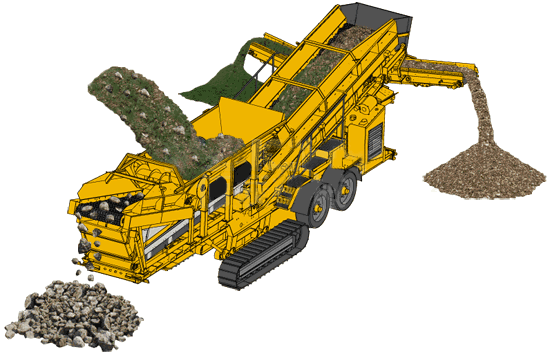 Mobile crushing station is the new stone crushing equipment which is designed and promoted by Henan Hongxing Mining Machinery Co., Ltd. This machine greatly expands the coarse crushing field. Its design principle is to stand from the point view of the customers, regarding that eliminating the barriers brought by the crushing site and the environment to the crushing process as the principal solution and provide the customers with highly efficient and low-cost facilities for project operation.