Cone crusher is widely applied in metallurgical, construction, road building, and chemical industry. It is suitable for hard and medium hard rocks and ores, such as iron ores, copper ores, limestone, quartz, granite, gritstone, etc. Type of the crushing cavity is decided by the application of the ores, there are Symons cone crusher, hydraulic cone crusher, secondary cone crusher and other types. If you want to choose and purchase excellent rock cone crushers, as one of the famous crusher suppliers in China, Hongxing Machinery will be your nice choice.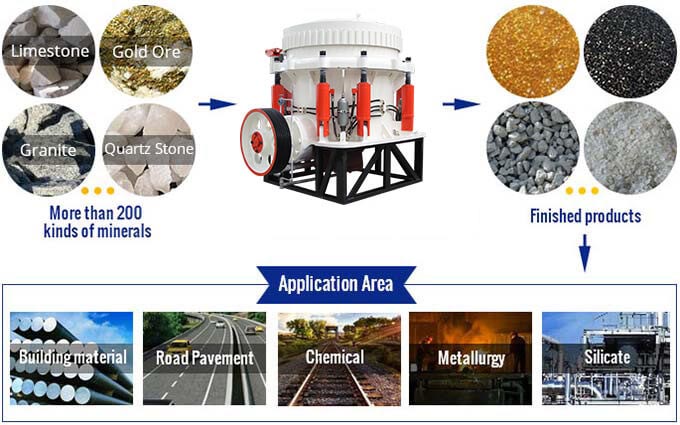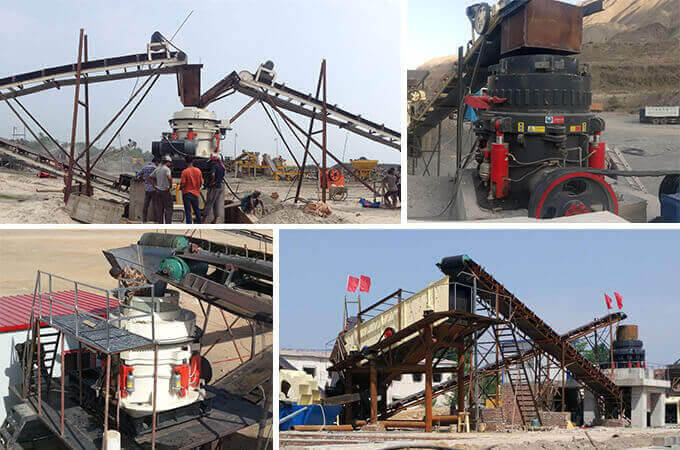 A cone crusher can handle a large quantity of material with its immense power but is actually quite limited in its scope. Most cone crushers are a middle step in the crushing process, receiving rocks that have been broken down by machines that specifically handle larger rocks. Most crushers handle only material that is 3 inches ( 7.6 cm) or less in diameter. Also, the system is limited to rocks of medium hardness and ores because of the strength of the materials performing the crushing.
Primarily, the use of a cone crusher is in the mining industry, but it also is used in other situations. One of the main ways a mining company uses this tool is to facilitate the moving of carved rock from mining shafts more easily. Similarly, construction and demolition crews use a crusher for the same purpose when excavating a particularly rocky area. Many times, a side industry is created from the crushed rock by selling it as gravel for driveways.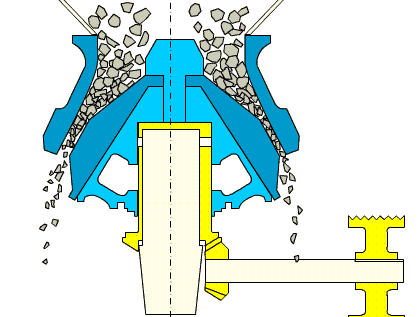 When cone crusher begins to work, the electro motor drives the eccentric sleeve through the spring coupling, drive shaft and a pair of angle gear, so that the crushing wall of cone crusher gets close to and then gets away from the surface of the rolling mortar wall fixed on the adjusting sleeve, and the ores inside the crushing chamber will be constantly impacted, squeezed and bent to be crushed.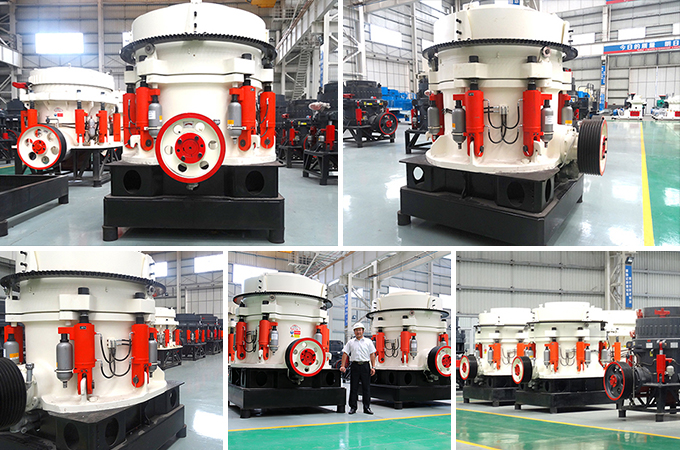 PY series cone crusher is available for ore rocks above middle hardness. Crushing chamber shape is decided by purpose of finished ore products. Among of them, standard crushing chamber is fit for medium crushing; medium chamber is fit for medium and fine crushing; short head is suit for fine crushing.