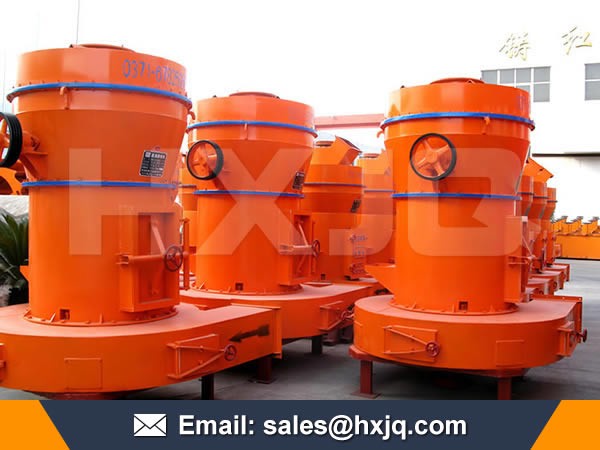 Gypsum powder is one of the five gel materials, which also occupies an important position in the national economy. It has numerous applications in construction industry, building materials industry, industrial mold and artistic model, chemical industry, agriculture, food processing, medical and beauty industry, which is an important industrial raw material. Gypsum powder has been widely used in many large or medium-sized cities, especially the rise of domestic real estate industry in recent years, the requirements of environmental protection building materials have been improved. With the increasing demand of various types of light boards, the gypsum powder amount in domestic provinces and autonomous regions are also increasing year by year, which has become one of the indispensable indoor decoration materials in the construction industry. The processing of gypsum powder cannot do without grinding machine.
As the mineral which looks like rocks in the crust layer, the process of acquiring the gypsum slurry is not complicated, the gypsum mine after digging out from the crust layer will go through a specific heat treatment process of dehydration to remove the ore part. Raymond mill will grind it into a fine white powder, which is usually called 'plaster', the gypsum powder will harden after the drying process. The structure of Raymond mill has been perfect after years of practice and improvement. It is widely used for grinding materials in metallurgy industry, building materials industry, chemical industry, mining industry and other areas. It can meet the requirements of different customers with the interaction of the analyzing machine and fan. The waste gypsum building material can be used as a raw material of gypsum building material with the crushing and milling processes without generating building rubbish.
According to the suggestions of customers, Hongxing Machinery has developed Raymond mill based on the high pressure suspension mill to provide more fine gypsum powder for customers. Raymond mill has become the first choice of grinding equipment for gypsum powder production line.